Why Cyberbullying in Schools?
Its rise has brought with it a new set of issues, and because online bullying occurs outside of the school setting, many school stakeholders are unsure how to address it.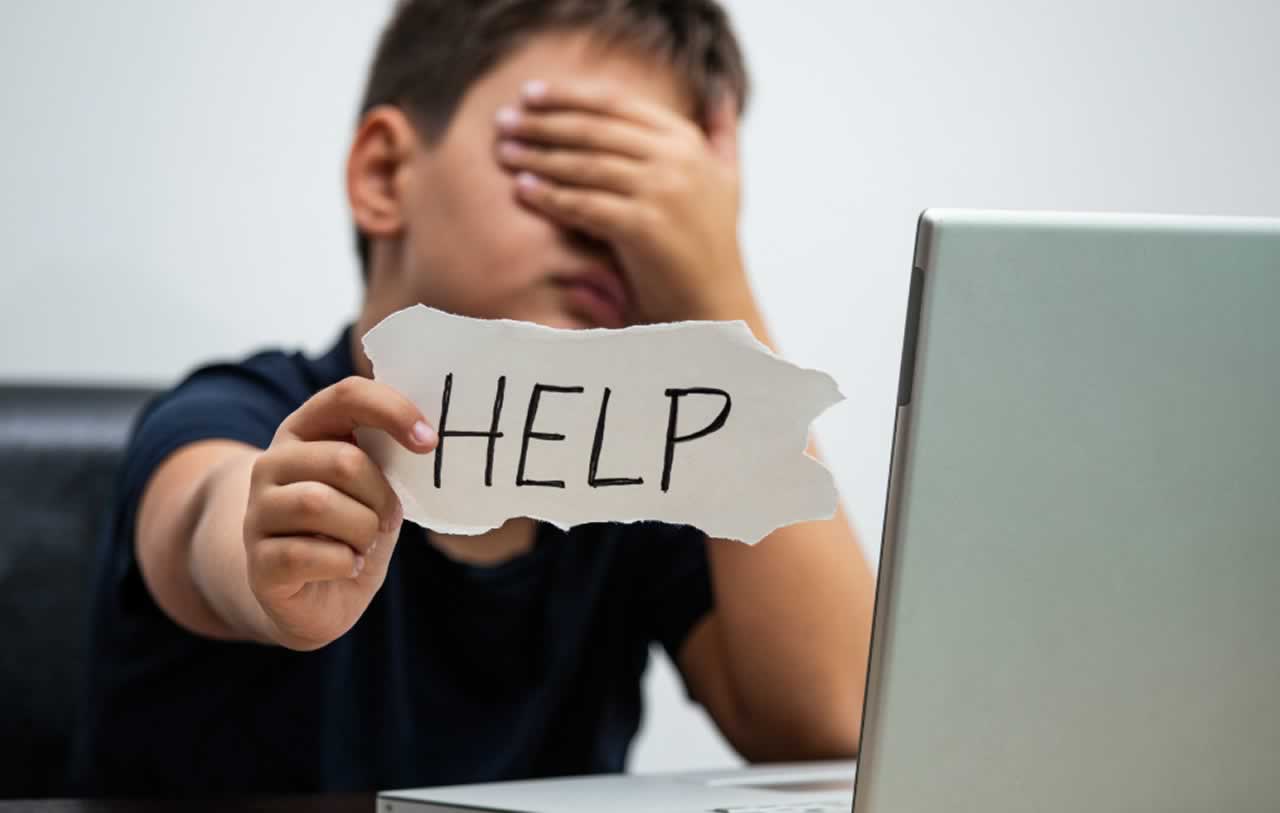 The Effects of Cyberbullying For Teachers
When a youngster is bullied, the repercussions for a teacher is huge
Adults can access a free online unique learning tool that is also offered to schools. It can be used to assist teachers in learning more about the mental health issues that children and teenagers face.
Children are subjected to cyberbullying at all times when they are online, including at home, due to how and where it occurs on the internet.
Cyberbullying can also have a negative impact on a child's health.
Cyberbullying is more extreme than traditional bullying. Young people frequently post things online that they would never say in person.
To make matters worse, cyberbullying allows the message to reach a far wider audience. An embarrassing photo or a hateful post can be broadcast across a website for the entire school to see in only a few clicks. Cyberbullying can lead to suicidal and self-harming thoughts in the most extreme circumstances.
Our Unique Solution To Help Families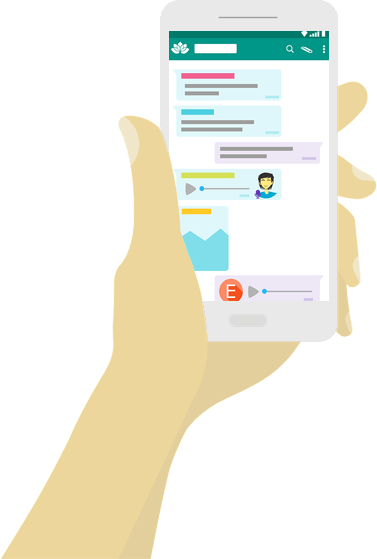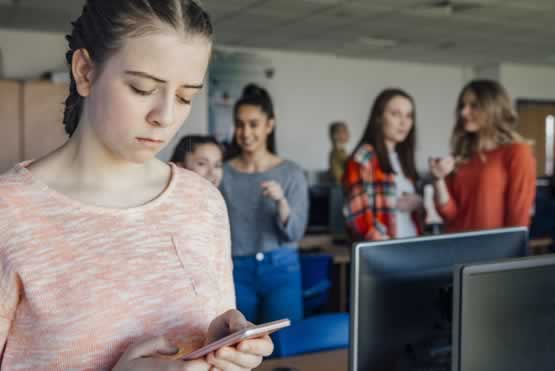 Cyberbullying Prevention in School
Because cyberbullying may have such serious implications, it's critical for schools and parents to work to avoid it
Participate in a cyberbullying prevention training to gain a better understanding of the problem and solutions for dealing with it.
In the classroom, create an atmosphere of mutual respect and tolerance.
Work together with parents to ensure that they are aware of cyberbullying.
Anti-bullying regulations should be implemented in the classroom.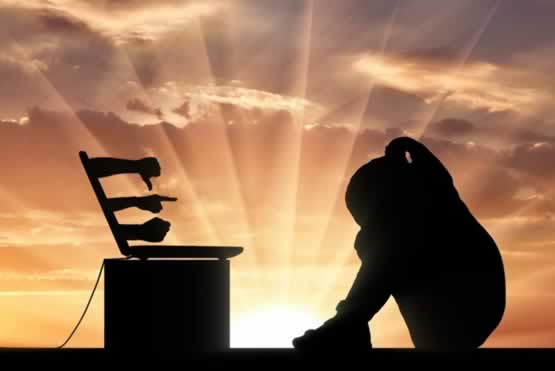 What can parents do to help their children who have been bullied online?
If your child informs you that he or she is being bullied online or that someone else is behaving inappropriately, don't dismiss it.
It might be tough for parents to learn if their children have had any terrible experiences, but it is at these times when tweens and adolescents will need you the most.
Parents can undoubtedly collaborate with the school to resolve the issue. It is better if parents are more involved in their children's education.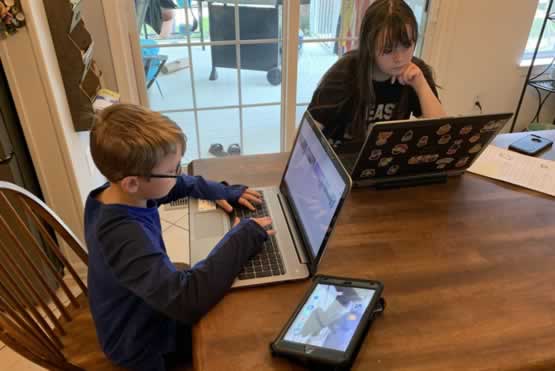 What are the most crucial points for pupils to remember if they are being cyberbullied?
Students must understand that it is not their fault if they are cyberbullied.
When children are wrongfully accused of something, it is common for them to internalise feelings of guilt or shame.
Victims frequently believe that they have done something to deserve this behaviour or that they have had a part in their own victimisation, which is not the case. It is never the fault of the victim. The next thing to keep in mind is that you are not alone and that help is available.
Prevent Cyberbullying Using Parental Monitoring Apps
Some parents want to know as soon as possible whether their son or daughter is being cyberbullied so that they may assist and protect them in any way they can. Others are concerned that their kid is having inappropriate chats with an adult stranger and want to protect their child from being physically harmed.
What Role Do Parental Monitoring Apps Play In Cyberbullying Prevention?
The usage of parental monitoring software is virtually required to ensure that your children are safe.
It keeps track of what children write and do on their computers, iPads, and smartphones.
Responding to Cyberbullying
Schools already have anti-bullying laws and procedures in place, but cyberbullying, as described, poses new issues.
There are things you can do as a teacher or member of the school staff to combat internet bullying.
Privacy: Encourage your youngster to keep personal information on the internet secret.
Investigation: The cyberbullying allegation must be thoroughly investigated. If the perpetrator is identified, request that the offensive statements or posts be removed. As part of the investigation, all records should be retained.
Report: Abuse on social networking sites or through text messaging should be reported to the websites' and mobile phone service providers' abuse hotlines.
Guidelines: You will find a number of policy documents at your school to which you can refer. Acceptable Use Policy, Anti-bullying Policies, and Behaviour and Disciplinary Policies are among them.
Support: Provide assistance and reassurance to the person who is being bullied. Tell them that by telling, they did the right thing. Encourage your child to seek assistance from his or her parents, school counsellor, administrator, or instructors. Ascertain that they are aware of the resources available to them.
Evidence: Assist the youngster in preserving pertinent evidence for future inquiries. This can be accomplished through the use of screenshots or the printing of web pages. Allowing the deleting of phone texts is not permitted.
Inform: Give the child guidance on how to prevent it from happening again. Changing passwords, contact information, disabling profiles on social networking sites, and reporting abuse online are all examples of this.
No Retaliation: Make sure the young person does not respond to the messages with retaliation.
Frequently Asked Questions
Parents are faced with a difficult task: weighing the benefits and drawbacks of giving their children digital freedom while also setting the boundaries of that freedom. When it comes to limiting phone activities or keeping a watch on what your children are doing on their phones, parental control applications are the best. We hope that after reading this, you as a parent have all of your questions answered and are ready to use an N2Y App.
How with N2Y can I monitor the activity of my kid?

In addition to barring specific users, n2y app allow you to disable features that may represent a risk to children. You may be able to disable messaging, limit communication to friends only, and cover your profile so that it does not appear in search engine results, for example. Some apps take it a step further by requiring users to track their own app usage.

Are parental control app capable of stealing personal information?

COPPA requires that apps (as well as online services and websites) acquire parental approval before obtaining or sharing personal information from children under the age of 13. The Federal Trade Commission enforces COPPA, which allows parents to report applications that break the law.

Is Parenting App in compliance with the most recent privacy legislation?

The N2y learning software complies with GDPR (Europe's data privacy legislation) and uses end-to-end encryption. We restrict the gathering and use of personal user data solely to aid in the protection of children online. We also make sure we can update and upgrade the app's features in order to make it better and more secure.

How do I know if my child is being bullied?

In addition to the signs of any beatings, try to capture the most significant emotional and behavioral variations: suddenly abandon an activity or a place, show a state of isolation, no longer eat, suddenly appear worried, etc.). Sometimes it is difficult to communicate calmly and to listen, but every person in difficulty usually wants to receive help, even your child, if necessary contact an expert psychologist.

How is the profile of the perpetrator of bullying at school?

There is no single profile, and even children and young people who seem to us to be perfectly adapted to society could become persecutors.
But it is true that this type of behavior is much more common in people with a lack of empathy. They are unable to put themselves in the place of others and therefore are not really aware of the damage that their behaviors can cause.
It is also common for the development of a personality to molest children who are used to both physical and verbal violence or who are unable to tolerate frustration, because they have never set limits or standards.

Where can I get more information to prevent bullying?